TKT EV Chargers Overview
Long History: TKT is a leading manufacturer and supplier of commercial EV chargers in China. In 2010, we started to develop a series of products such as DC charging station, AC charging station, high-power charging module and so on.
High Quality: TKT has obtained multiple quality certifications such as ISO9001:2015, IATF16969:2016, and CE, and holds over 100 related patents.
Strong Partnership: We have established long-term and positive partnerships with renowned publicly listed companies such as BYD Automotive, TATA Motors, Yutong Bus and CATL.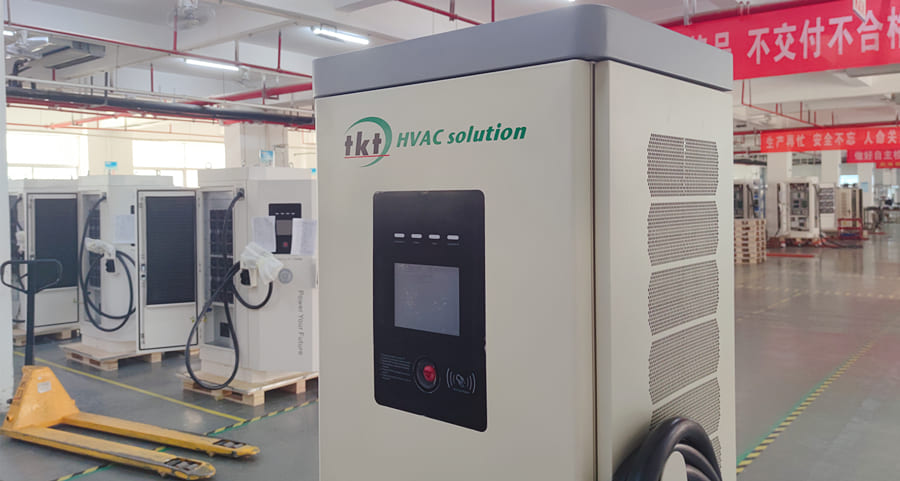 Common EV Charging Station Solutions
We have many successful co-operation cases all over the world. Click to see more case pictures (High-resolution pictures. Please be patient)
We have experienced experts who are ready to provide you with the most professional advice.
Product List
You can browse products according to your usage scenarios. DC chargers are fast charging and are generally used for commercial. AC chargers are generally used at home.
Email:md@tkt-hvac.com. Recommend the best solution for you!
Commercial EV Chargers Customized Service
TKT supports OEM customization services, including charging power, logo, color, etc. The connectors support the standards of various countries around the world, such as American Standard DC, American Standard AC, European Standard DC, European Standard AC, Japanese Standard DC, Japanese Standard AC, etc.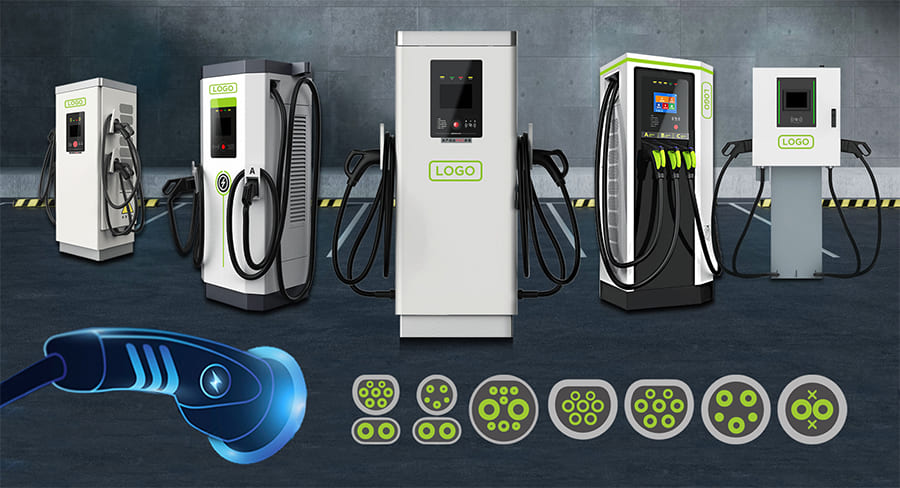 Commercial EV Chargers Production Capacity
TKT has a production factory of more than 40,000 square meters, 30 standard automatic production lines, and an annual production capacity of 150,000 units. The workshop has a variety of professional equipment, including manufacturing, quality inspection, simulation experiments and other links. It can realize the whole process of manufacturing from SMT, PTH, spraying, testing and assembly.

Commercial EV Chargers Related News
How Do EV Charging Stations Work? – Click to Read