TKT Commercial Vehicle Air Conditioner Overview
Now more and more companies choose TKT HVAC as their preferred supplier of commercial vehicle air conditioning. TKT has been providing customers with high-quality commercial vehicle air conditioners based on strict quality control and advanced technology. We continuously optimize supply chain management to ensure efficient production processes to ensure timely delivery of customer orders. Furthermore, we offer competitive prices while ensuring our customers an excellent value for money.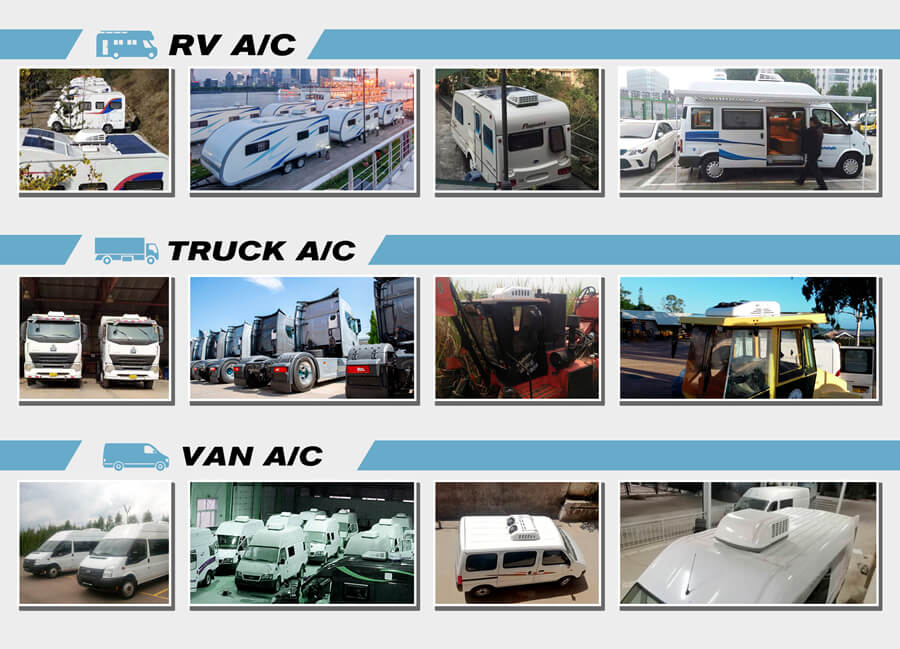 TKT Commercial Vehicle Air Conditioner Features
1. Premium Materials: copper tube core structure, high cooling efficiency, corrosion resistance and long life.
2. Core Patents: more than 20 years of accumulated technology, based on aerodynamics, thermodynamics and other continuous optimisation of the internal design.
3. Precision Manufacturing: Leveraging advanced equipment, we've minimized core tube gaps by 16%, elevating craftsmanship for enhanced performance.
4. Strict Quality Inspection: pipeline airtightness test, core body airtightness test, rain test, vibration test, etc.
Product List
TKT was established in 1998, our vision is to develop, design and produce high-quality, reliable, efficient and environmentally friendly commercial vehicle air conditioners for the world to meet customer needs and establish long-term partnerships.
About TKT
:
Best Commercial Vehicle Air Conditioner manufacturer/supplier in China! With 25 engineers with master and PhD degrees, 480 workers with 4-8 years of assembly experience, and 85 countries to provide you with perfect after-sales service. The main products have CE,  EMI/EMC certifications.
Learn more About TKT and Certifications
Commercial Vehicle Air Conditioner Related News
"What is the Best 12v Air Conditioner for Truck&Van? 5 Features" – Click to Read
"TKT Delivers India's First Wheeled Lab Air Conditioner" – Click to Read
"RV Air Conditioner System Design Advantages" – Click to Read