TKT RV Air Conditioner System Design History
TKT has been researching, designing and producing Commercial Vehicle Air Conditioners since 1998. Up to now, TKT air conditioners cover 5.5-18 Meter Vehicles, such as Trucks, Buses, RV, transit buses, double-decker buses, shuttle buses, caravan, van, yachts, tractor, camper.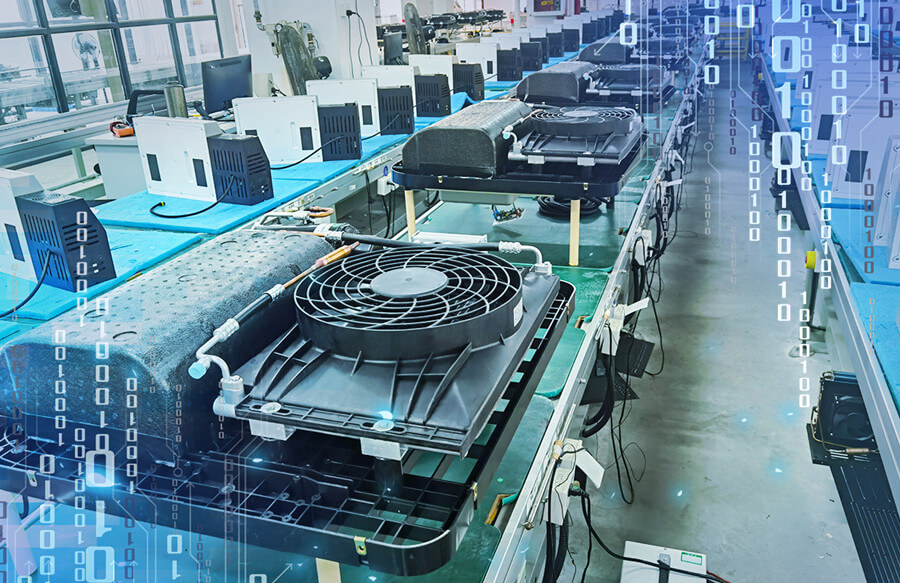 The Case of RV air conditioning in direct cooperation with RV manufacturers

RV Air Conditioner System Design Advantages
1. Exclusive design of condenser coil structure with design patent.
Exclusive design of condenser coil structure with design patent to get more heat release area but use less material, which is praised as the " Highest Heat Exchange Efficiency" design in China. It can reduce energy consumption and save money while giving you coolness.
2. Certified to various high standards in USA and Europe.
Certificated by Various High Standard in US and Europe; CE, RHS, Safe Voltage Level ect Certificated.
3. Meet the cooling requirements in extremely hot places.
Higher Cooling to Meet the Cooling Requirement from Extremely Hot Places, even ambient temperature 45C, which already proved in India and Gulf Market.

4. Low noise and vibration.
Low noise& vibration: Lower Power Consumption (2.5A only); Lower Noise (48 db only); One-piece EPP frame is used, and outdoor air circulation through the floor or the wall, so no noise problem troubling passengers via the floor. Uses environmentally friendly and non-blockchain refrigerant R410A.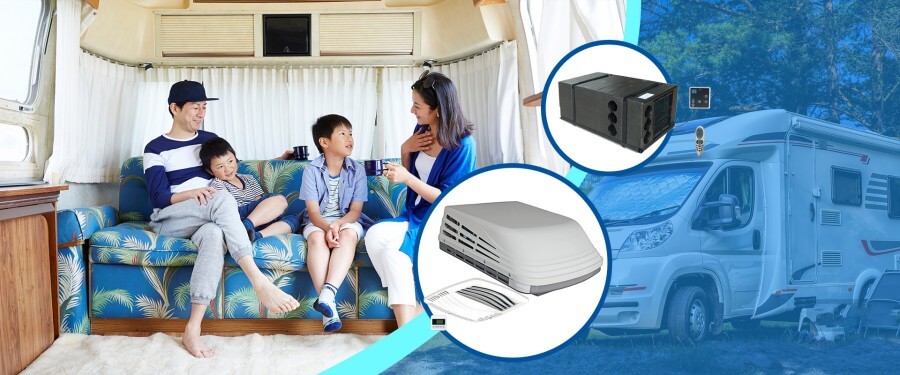 5. Small size and light weight.
Mini size, Lightweight, Easy to install and maintain: With Removable and washable filter to keep interior clean.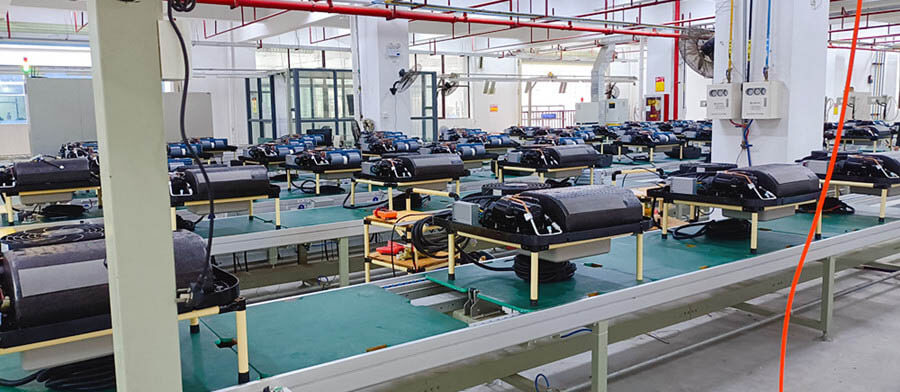 Click on image to enlarge
6.10-15 Years System Life Time.
In house design and production of condenser coil and evaporator coil, and adopting high quality inner screw copper tube and aluminum fin only. This can guarantee the bus air conditioner system lifetime 12-15 years;

7.More Models to Suit Different Kinds of Caravan.
Inquire Now
Welcome to learn more about specific product parameters and more cases, please click here.
You can also leave your information directly and wait for our professional sales to contact you.
or Email: md@tkt-hvac.com