Case details

of TKT Truck Air Conditioner

As a leading truck air conditioner suppliers/manufacturers in China. In the past 24 years, TKT has grown into 100% of China's truck air conditioner OEM choices, such as CIMC, Xinfei, Hongyu, etc. In the international market, TKT is the OEM of Tata Motors (a Fortune 500 company), Marcopolo, Daewoo, etc., and exports to more than 85 countries, with sales and service centers.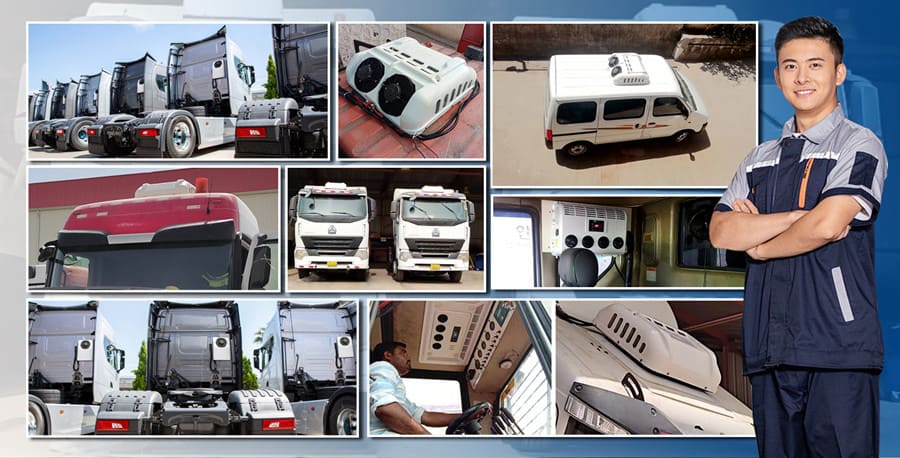 Click for More Truck HVAC Cases (Load HD Pictures, Wait Patiently)
Parking Air Conditioner Related

News
"Truck Cabin Air Conditioners Design Advantages" – Click to read
"What is the Best 12v Air Conditioner for Truck&Van? 5 Features" – Click to read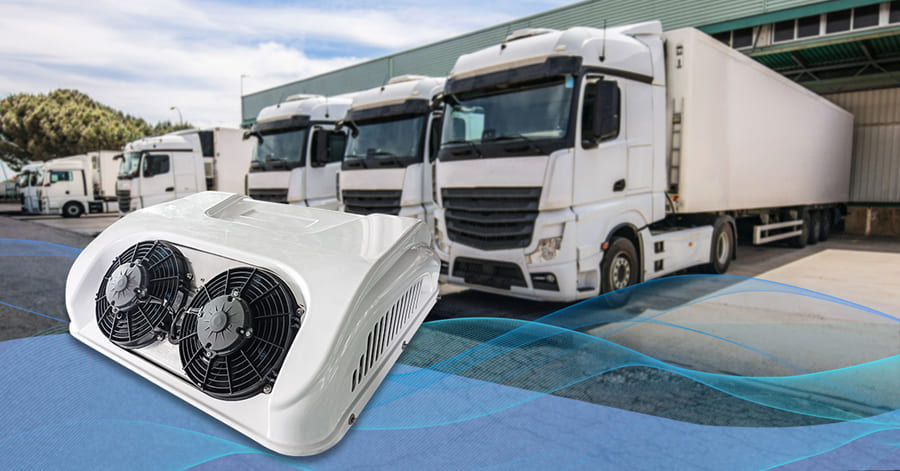 About TKT
:
TKT is one of the top 3 truck air conditioner manufacturers in China. TKT is also the truck air conditioner suppliers for TATA and BYD, which are Fortune 500 companies. With 25 engineers with master and PhD degrees, 480 workers with 4-8 years of assembly experience, and 85 countries to provide you with perfect after-sales service. The main products have CE, EMI/EMC certifications. More and more companies are now choosing TKT as their preferred supplier of vehicle air conditioning.
Important Partners


















Can you add AC to a truck?
Of course. Now truck air conditioner installation is actually very simple. The tools required are basic wrenches, etc. You just need to have some hands-on skills. We are manufacturer of truck air conditioners. Although we do not provide installation services, we will provide clear instructions on the installation steps.
Why is my truck AC not cold?
Truck air conditioners that don't cool can be caused by a variety of reasons, including a damaged air conditioner compressor, blocked air conditioner internal ducts or vents by foreign objects, dirty air conditioner filters, condenser impurity buildup, damaged lines and connecting parts, and refrigerant leaks. In order to resolve the issue, it is recommended to contact the truck air conditioner manufacturers at the earliest. If it is not easy to solve, you are welcome to choose TKT aftermarket truck air conditioner with long life and good quality.
How does a truck AC work?
The working principle of truck air conditioning is similar to that of home air conditioning. They both regulate the temperature through the constant circulation of the refrigeration system for heat exchange and regulation. When the refrigeration system is activated, the low-temperature refrigerant is extracted through the compressor for heat exchange to lower the temperature inside the vehicle. Throughout the process, the refrigerant continuously circulates in the refrigeration system, through compression, condensation, throttling and evaporation of the four processes, and ultimately take away the heat inside the car to achieve the effect of cooling.