The Battery Show India 2023 Overview
Exhibition Time: 04-05-06 October 2023
Venue: India Expo Centre, Greater Noida, NO. 15.38
The Battery Show is the biggest event in the battery community. It will bring together engineers, business leaders, top industry companies and visionary thinkers from around the world. Together, everyone will open the doors to breakthrough products, explore the latest advances and build powerful solutions that will shape the future.
The Battery Show India 2023 is on a grand scale. The organisers expect 200+ exhibiting brands, 8000+ visitors and 50+ conference speakers.
The Indian market is growing rapidly in the global economy. The Indian battery market is expected to grow at a CAGR of 15 per cent by 2027 and is growing significantly due to increasing demand for electric vehicle sales.
As per NITI AAYOG- Government think tank projects EV sales in India @70% for commercial vehicles, 40% for buses by 2030.
Battery Cooling System, an essential component of electric vehicles such as Commercial Vehicles, Electric Buses and Electric Trucks. TKT EV solution is a manufacturer of Battery Cooling System from China. Sincerely welcome you all to visit us. Our booth is located at No.15.38. Welcome to learn more about us.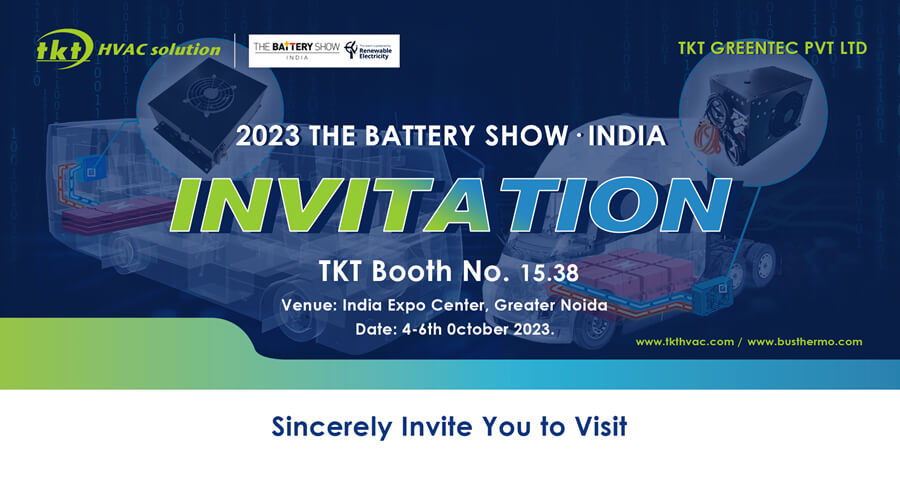 The Battery Show India 2023 Product Recommendation: BCS
In this exhibition, TKT mainly exhibits the 4 most commonly used battery cooling system solutions.
Firstly, what is a battery cooling system? The power source of an electric vehicle is the battery. The discharging process of the battery when the vehicle is running will definitely generate heat. When the heat of the battery is too high, it will bring many problems. For example, the battery energy conversion rate is reduced, the battery life is reduced, and vehicle safety issues. BCS exists to solve this problem of the battery heat.
TKT has extensive design and manufacturing experience in the field of battery thermal management. We have deep custom co-operation with several well-known automobile manufacturers. For example, BYD, TATA motors, Marcopolo, Daewoo, Switch Mobility, and so on. After more than 10 years of experience, we have brought the 4 most commonly used models this time.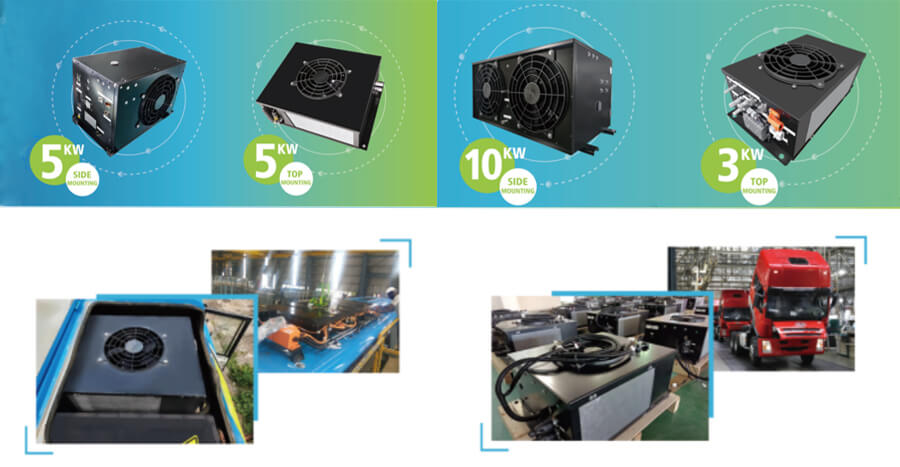 Advantages of TKT BCS
1、More than 10 years of market validation, more than 200,000 units operating worldwide, quality and performance are widely recognised worldwide
2、Integrated cooling system for bus air conditioning and BCS.
3、Provide customised solutions
4、Automation control (CAN control)
5、Precise temperature control (0.5℃)
6、Lighter weight to achieve higher cooling/heating
TATA Electric Trucks Video (To know about specific partnership cases click here)
Key Exhibitors at The Battery Show india 2023: TKT EV Solutions
Established in 1998, TKT is a leading manufacturer and supplier in the field of EV Thermo Control System and Charging System solutions. As a trusted partner to global automotive manufacturers such as BYD, Tata Motors, Marcopolo, Daewoo, Isuzu, Yutong, Switch Mobility, Neoplan, and INCARVEN, TKT offers OEM services, customized solutions, and excellent after-sales support. TKT is an ISO 9001:2015 and IATF 16949:2016 certified facility with over 210 patents for automotive components and systems, in addition to CE and EMI/EMC certifications for our key products.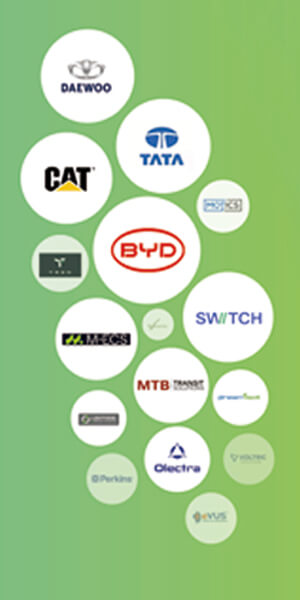 TKT Mission: As always, TKT is committed to innovation and sustainable development to bring more green and more comfortable living environment for all mankind.