EV Battery Thermal Management Cooperation
Back in 2018, we already had a major partnership with Tata, a Fortune 500 company. We have worked together on over 400+ hundred electric bus air conditioners as well as customized supporting EV Battery Thermal Management (also called battery chiller or BTMS). TKT's bus air conditioners have been designed since 1998. Battery thermal management system has 10 years of design experience.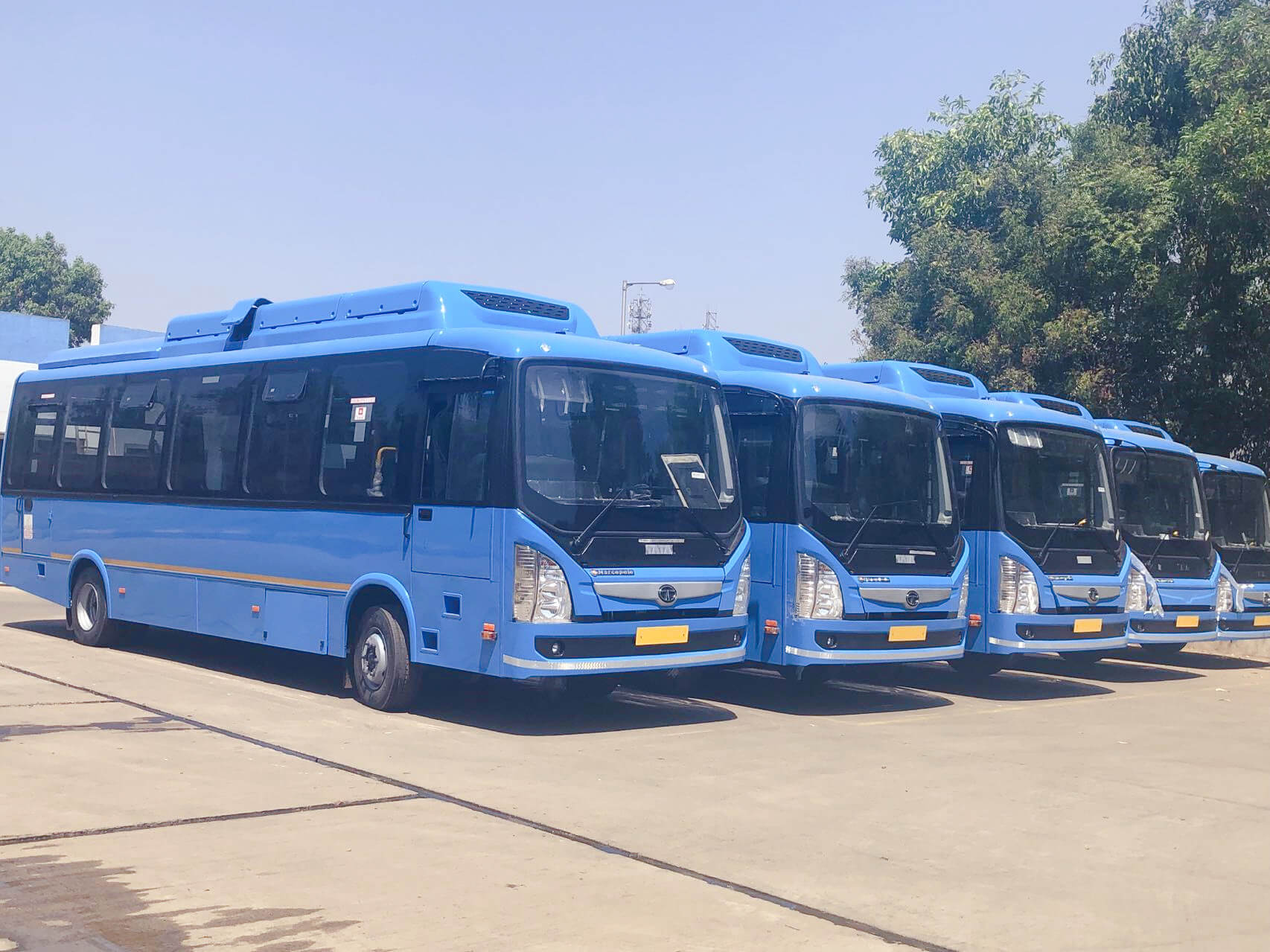 Click to enlarge (View more cases)
Bus Battery Thermal Management – 5R
This btms is specially designed for Tata 9m electric bus. He has a cooling power of 5kw. It ensures that the bus battery works safely and stably, even in ultra-high temperature India. Its presence effectively increases the journey of the electric bus and the life of the battery. He has a variety of exclusive advantages while weighing only 45kg.
▲5KW Bigger Coolant flow to maintain battery temperature in shortest temperature;
▲CAN Control to avoid the wrong operation to damage battery pack;
▲Adopt IP67 electric parts, such as electric compressor, water pump, connectors ect;
▲Precise Temperature Control (0.5 Deg.C);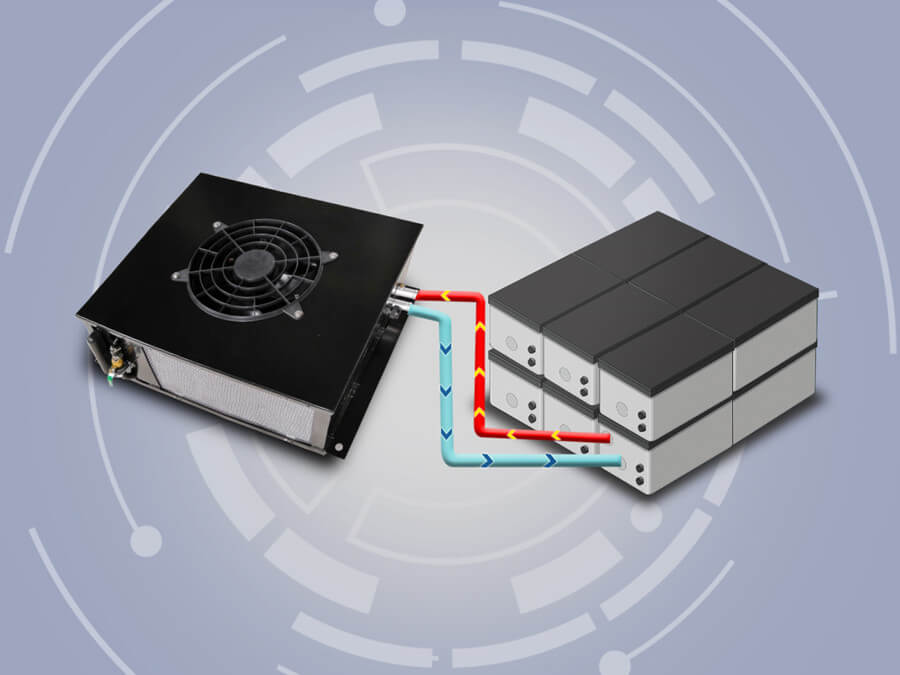 Click to enlarge
High Quality EV Battery Thermal Management
Only EV battery thermal management that are really tested on real buses and tested by time are really good products with high quality. It is not what can be obtained by hypothetical on the drawing board. 2018 to now after nearly 5 years, our btms in Tata's electric bus real operation. Stable performance, not afraid of wind, sand, rain and bumps.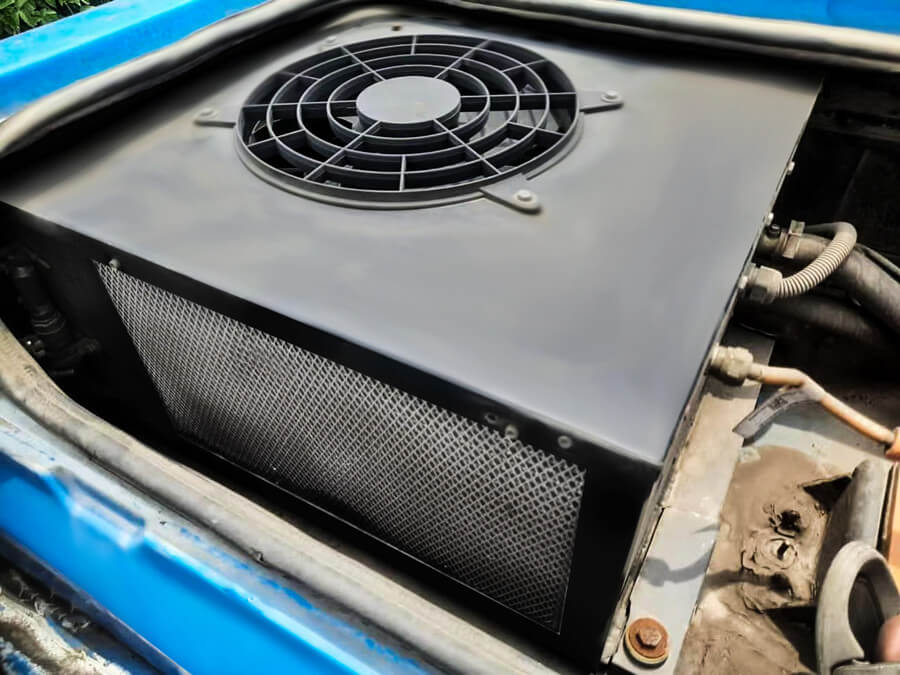 Click to enlarge
Fortune 500 BTMS Supplier
It is a very difficult thing to become a supplier of the Fortune 500 group. They will strictly assess the strength of the company, the stability of supply, the product performance of electric bus air conditioners and Battery thermal management system. For example, the toughest rain test and the cooling power that exceeds the standard requirements. Click to learn more.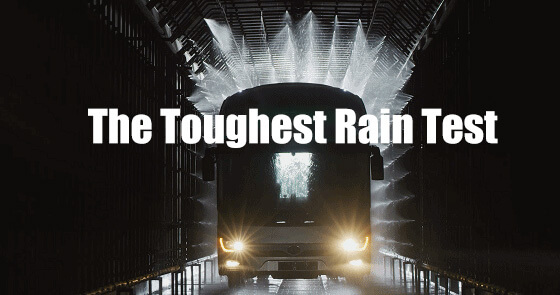 Welcome to be Our Customers / Partners / Dealers:
Over the past 10 years, TKT has designed and manufactured Battery Pack Cooling System according to the requirements of different OEM customers, such as BYD, Yutong and Golden Dragon in China, and TATA Motors in India, Daewoo in Korea and other overseas markets. The cooling capacity and heating capacity of Battery Thermal Management System(BTMS) ranges from 3-10KW according to customer's requirements, which can meet the requirements of different commercial vehicles even if the ambient temperature reaches 60 degrees C or -20 degrees C. TKT also makes roof-mounted Battery Chiller, side-mounted Battery Chiller and chassis-mounted Battery Chiller according to the requirements of different customers.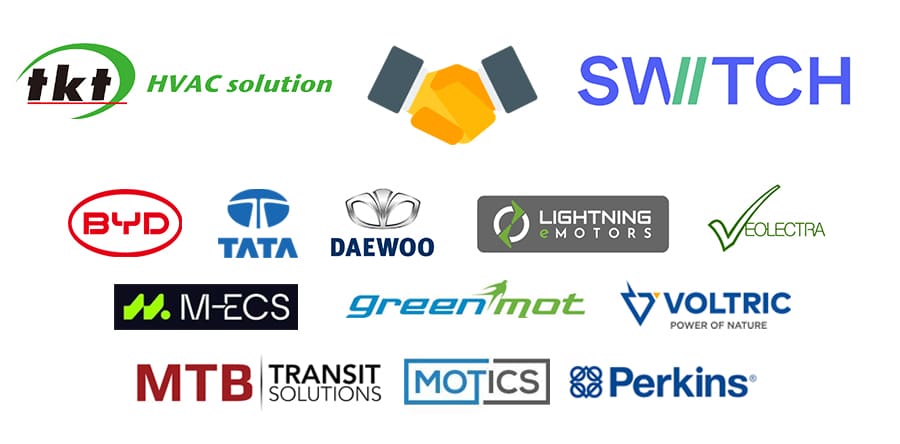 BTMS Customer
With battery pack cooling system being recognized by more and more world-class companies, we are doing custom development for several other Fortune 500 groups. However, due to confidentiality agreements, we can't announce it for now. For those of you who are watching the article, please leave your information and it is possible to do free customization for you.