What is the real bus air conditioning rain test
The rain test is generally divided into pendulum and nozzle type. It is a simulation of natural conditions to test the operation of the equipment in the rain condition. It is commonly used in industries such as aviation, automotive, and signal devices.
Nowadays, it is an essential part of production for large automobile manufacturers. The purpose is to determine the ability of the bus' housing, bus air conditioning, etc. to prevent rain penetration under wet conditions. And how well they work when or after being exposed to rain.
It is a rigorous testing process that involves testing from multiple angles and under multiple pressures. It is not an item that can be tested by spraying water with a hose.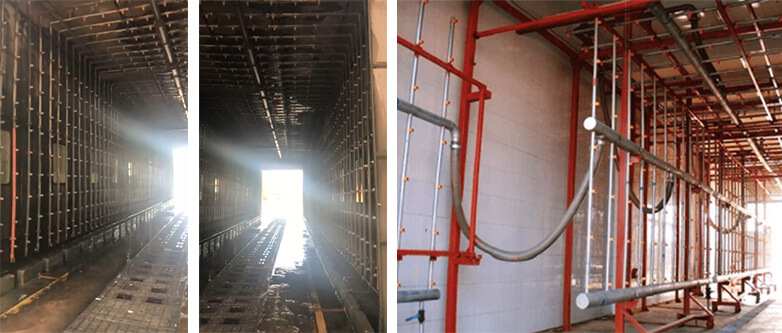 Background of Bus Air Conditioning rain test
TKT has established its own bus air conditioner production base in India, as well as a complete after-sales service center. With the high quality and fair price of our products, we have beaten many competitors and gained the opportunity to cooperate with TATA MOTORS India OEM, one of the world's top 500 companies.
The Indian market is the key country for the development of electric buses in the world in recent years. The government has promoted many tenders for the production of electric buses. TATA MOTORS has the largest share of orders.
We conducted a field study of the local climate, road conditions, new bus requirements and other factors in India. Subsequently, team of experienced engineers custom developed and upgraded for TATA MOTORS.
Successful rain test
Along with the success of TATA MOTORS' new bus rain test, our Bus Air Conditioning also easily passed the toughest rain test. The result was very satisfactory to TATA. Hundreds of bus air conditioners were purchased in bulk for this model, making us a quality supplier to TATA, a Fortune 500 company.
We have opened up the Indian market with our super high quality bus air conditioners and fair prices, and gained the trust of the Fortune 500. This has given us a great market share in the Indian market.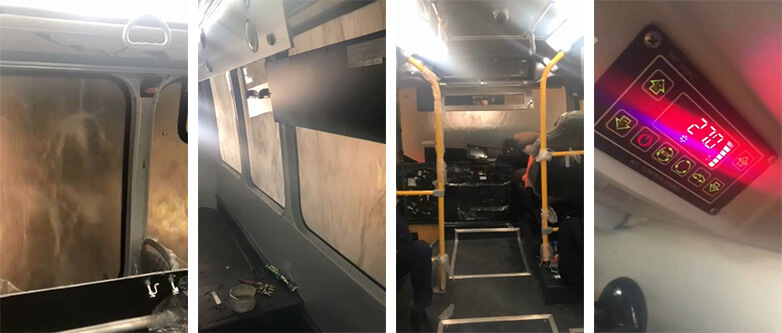 Video of rain test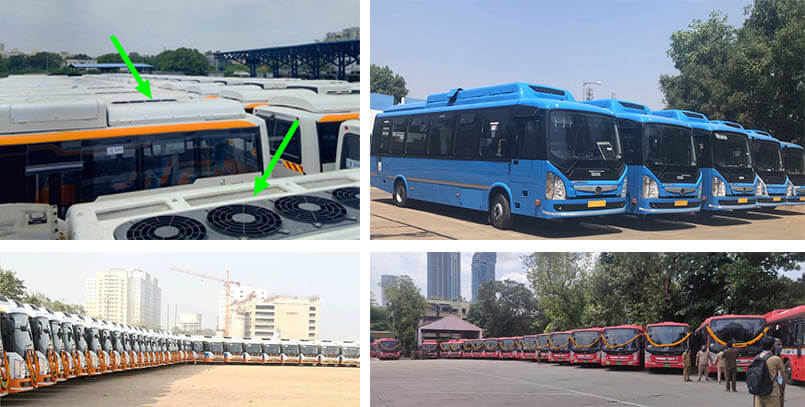 Learn more about case pictures