EV Battery Thermal Management System Introduction:
In the ever-growing world of green and new energy vehicles, an efficient battery thermal management system is a key factor to ensure the best performance and service life of the vehicle power supply. This article will focus on an advanced battery thermal management system designed specifically for electric buses. We named it BTMS-10CW. This is specially developed for a famous British bus manufacturer - Switch Mobility. It has an outstanding cooling capacity of 10 kW and a heating capacity of 6 kW, making it a reliable solution for the demanding demands of electric public transport.
Click on the picture to enlarge
The optimal operating temperature of the battery is 20° to 45°. If this temperature is exceeded, the driving range and the life of the battery will drop dramatically. What's more, it may also affect the surrounding equipment and cause the consequences of combustion and explosion. If the battery is below this temperature, its electrochemical reaction activity will become poor and the performance of the battery will be greatly reduced. It may even cut off the power directly. Our product can heat it, so we call it battery heating or battery heater.
BTMS 3D Diagram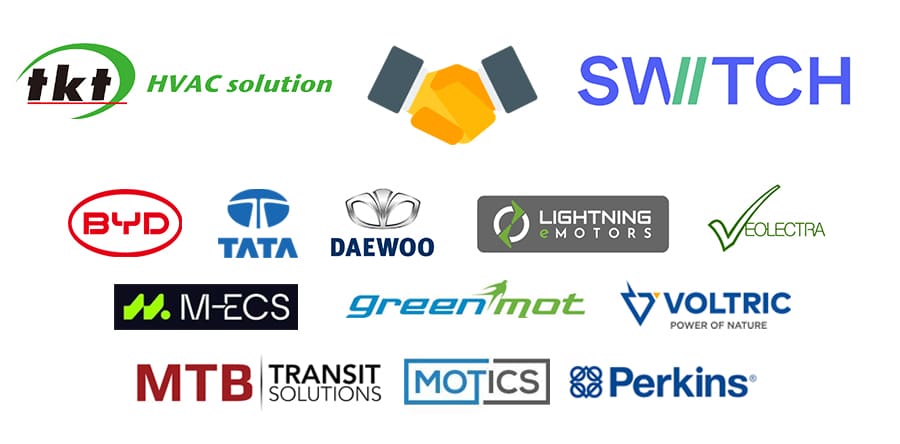 BTMS Customer
Advanced Features & Specifications:
The 10CW-BTMS system consists of two high-performance fans, a powerful electric compressor and other components. Such a configuration can realize excellent cooling capacity. With its efficient and stable cooling capacity, it can effectively dissipate the heat generated during the operation of the bus battery. The excellent 10CW-BTMS system keeps the bus battery within the optimum temperature range, ensuring the performance and life of the battery. In winter, 10cw-BTMS achieves a 6kw heating capacity through the PTC system to avoid poor battery performance at low temperatures. The system is designed to meet the demanding requirements of the electric bus industry. Ensure continuous smooth, uninterrupted operation of vehicle batteries.
Video click to play
Tailor-Made Electric Bus Battery Thermal Management System:
TKT has rich design and manufacturing experience, we provide customized solutions to meet the needs of customers. We engage with our customers holistically, starting with understanding their specific cooling and heating needs. It also includes detailed parameters of the specific high-voltage power supply and low-voltage power supply, as well as the corresponding connector models. The British bus manufacturer has special needs, so we also customized the Controller Area Network communication protocol to meet their needs.
Our company pays great attention to details. Engineers carefully studied the vehicle design of the British customer to design the most suitable cooling airflow direction and make full use of the reserved area. This good practice ensures the best performance of customers' electric buses.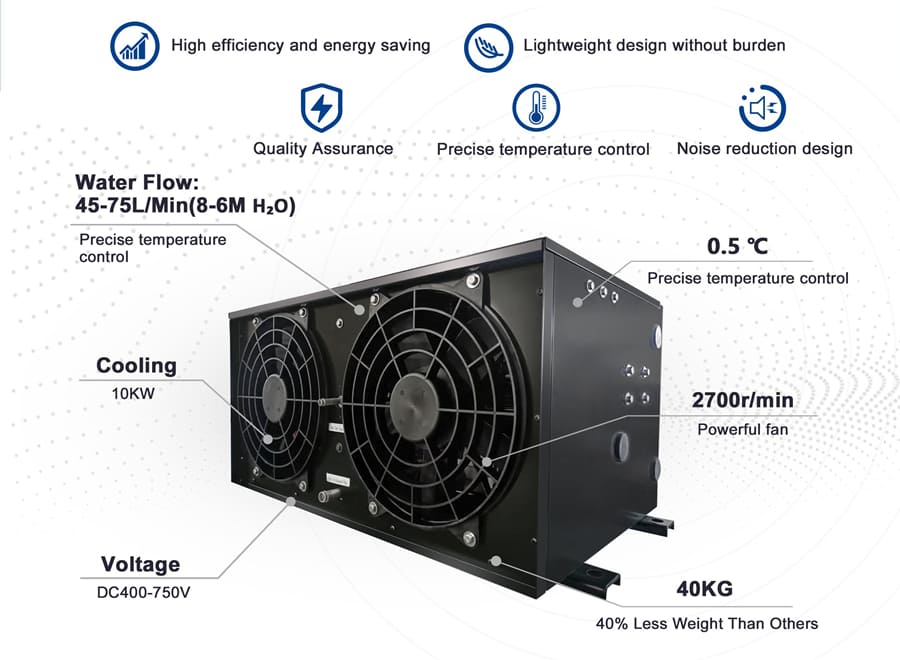 More BTMS Solutions
TKT has leading technology in the field of BTMS, which is accumulated over 10 years of experience. In addition to electric buses, there are also mature solutions for electric trucks, electric heavy equipment, and electric yachts. Click to know more product models.
A distinct feature of TKT's BTMS is its low weight, which reduces the overall weight of the vehicle. And we support vehicle manufacturer customization, which can better play the performance and control the size better.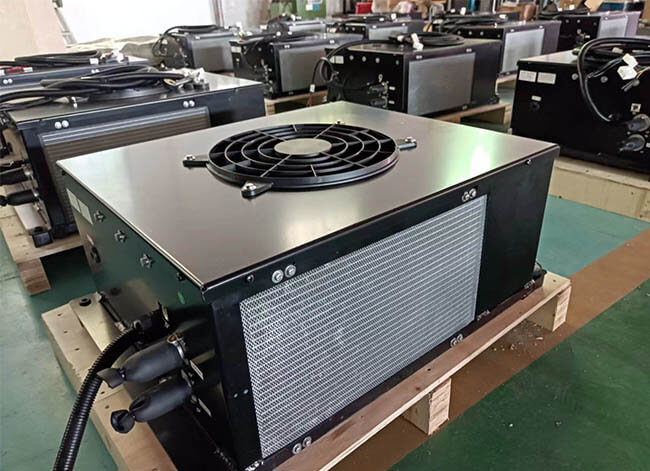 Expected Future:
We are proud of our high-quality battery cooling systems and our successful cooperation with Fortune 500 companies (BYD, TATA MOTORS, Switch Mobility). In every project, we bring a wealth of experience and expertise to our clients. Our goal is for our customers to receive best-in-class solutions that exceed their expectations. With the sustainable development of electric vehicles, we have prepared a series of battery thermal management systems. In the future, we will continue to introduce new products that meet the market. We welcome inquiries from bus manufacturers, truck manufacturers, ect.
Please feel free to leave a message Email:md@tkt-hvac.com and let our experts provide you with expert advice. We support OEM customisation.