TKT welcomes friends from around the world to become our bus, truck and RV air conditioner dealers / partners. Since 1998, TKT Bus Factory has been the 100% OEM choice for bus and truck air conditioners in China. Such as Yutong, Nanjing Golden Dragon and Xiamen Golden Dragon, CIMC, Xinfei and Hongyu. In the international market, TKT is the OEM of TATA Motors, TATA Marcopolo Motors, Daewoo, etc. TKT exports to 85 countries with sales and service centers.
You will reap the following benefits.
1. More than 30% longer than low-end air conditioners
We insist on using copper pipes and aluminum plates, which will make the products more durable. We insist on quality to win, unified use of internationally renowned accessories. Such products have a much lower failure rate and basically no after-sales maintenance costs. Unlike some low-cost products, frequent damage.
The materials used in all TKT products are all internationally recognized brands. For example, Bitzer, Bock, Danfoss, Sanden, Valeo, Alco and Goodyear.
2. more stable high-quality air conditioner
Even in the high temperature environment of 45 degrees, but also stable operation, enjoy the coolness of the large cooling capacity.
With its own factory in India and a large number of customers in the Middle East, the company has developed high quality air conditioners for extremely hot regions. Such professional air conditioners are far superior to ordinary air conditioners, both in terms of operating temperature and cooling capacity.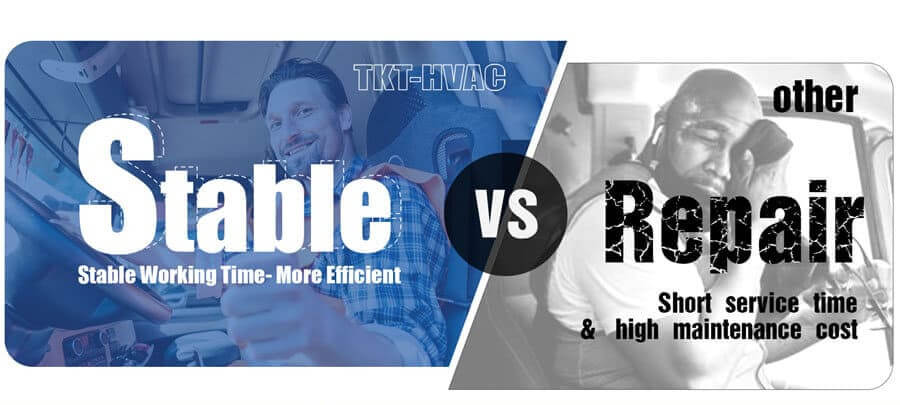 3. Source factory prices
With guaranteed quality, you will get a high quality air conditioner at a lower price. This will reduce the time and money you have to invest in after-sales maintenance.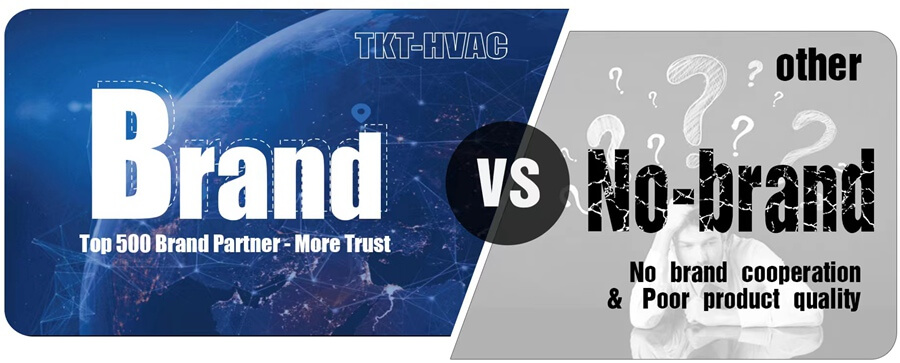 4. Customized OEM services
With 24 years of production and development technology heritage, we can provide labeling and OEM service for large volume purchase or vehicle manufacturers, etc. to make it more suitable for your needs.
The exclusive design of the condenser coil structure has a design patent and is known as the "highest heat exchange efficiency" design in China.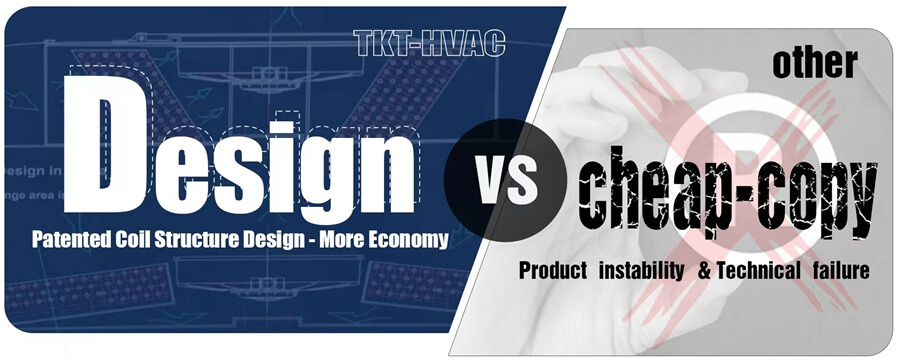 5. With 85 service centers worldwide, as well as experienced PhD engineers providing online technical support and original product parts.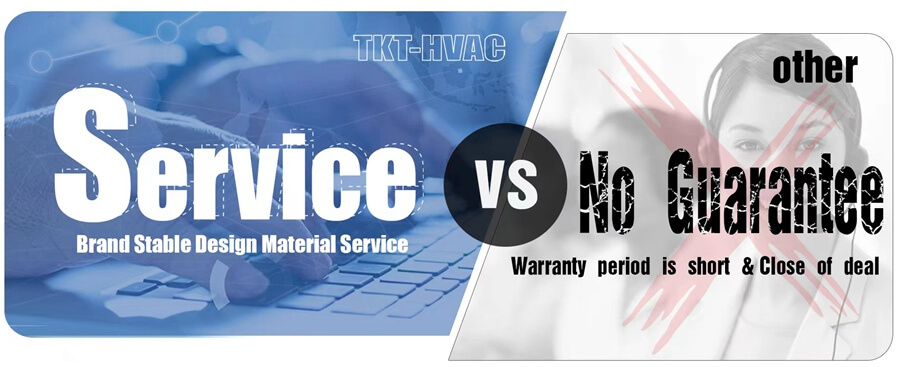 TKT Busthermo is a manufacturer specializing in automotive HVAC. The factory was established in 1998 in Suzhou, China. Since its inception, it has been developing, designing and producing high quality, high efficiency and environmentally friendly commercial vehicle air conditioners for the world.

TKT Busthermo factory
History of TKT Busthermo
In 1998, Established.
In 2000, Supply Bus A/C to Yutong (No.1 Volume in World)
In 2001, Supply to Truck Refrigeration and Refrigerated Body to CIMC (No.1 in World)
In 2007, OEM Customers Reach 50 Including China & Aborad Market;
In 2008, Authorized as Standard Bus A/C for Beijing Olympic Games;
In 2012, Began to Design & Produce Electric Bus A/C;
In 2015, Electric Bus A/C Production Increased to 25000Units/Year;
In 2017, Begin to do OEM for TML on 9 Meters EV Bus for A/C, and BCS for 12Meters and 9 Meters EV bus;
In 2018, Supply to TaTa India, a Fortune 500 company.
In 2019, Pass all the Test of BCS for Fast Charging Battery System (No.1 in China) and TKT India Factory Established.
In 2020, Donate 30 Million RMB to Local Hospitals to Support Covid-19 Fightling;
In 2022, New Series Product are on Sale.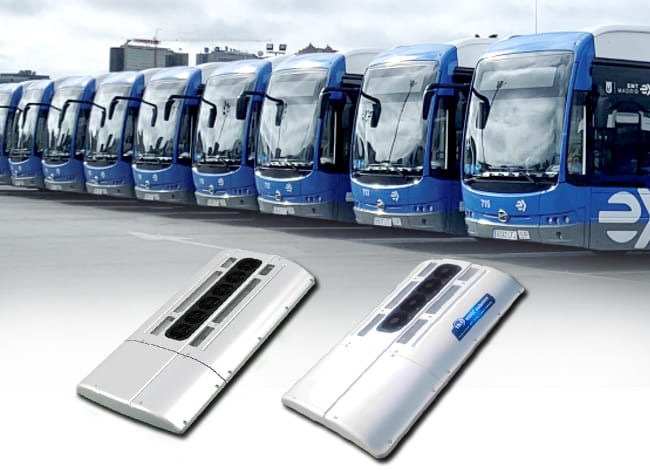 TKT product categories (Click to learn more)
OEM Case: Becoming a supplier to Fortune 500 companies
As a specialist and leading manufacturer of electric bus air conditioners in China, TKT has been supplying to bus manufacturers such as Yutong, Jinlong, Yaxing, Ankai, Neoplan, Hengtong, Shenlong, Foton and Nanjing Golden Dragon in China.
Worldwide, it has been OEM for bus manufacturers such as TATA Motor, TATA Marcopolo, Daewoo, Isuzu, MAZ, INCARVEN, MODABUS and GET.
These extensive experiences and more than 20 years of market validation prove that TKT air conditioners are trustworthy.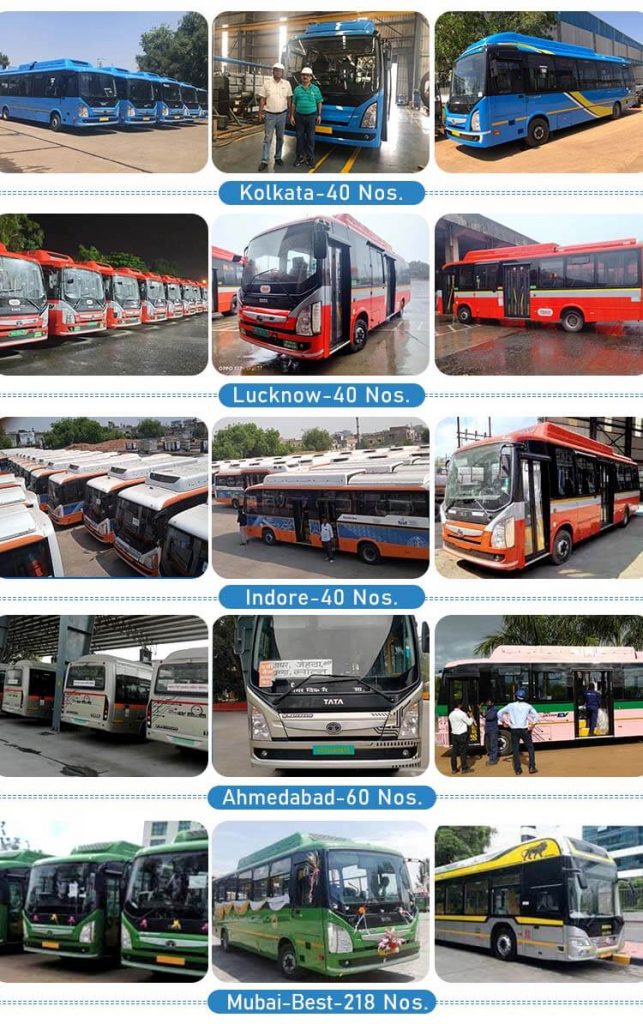 OEM project for TATA (one of the world's top 500 companies)
Welcome to be our air conditioner Dealer / Partner
Email: md@tkt-hvac.com / Whatsapp: 13015505615