In this exhibition, we mainly showed 3 most classic products on site. This article mainly details the features and story of the pure electric bus ac - 260E.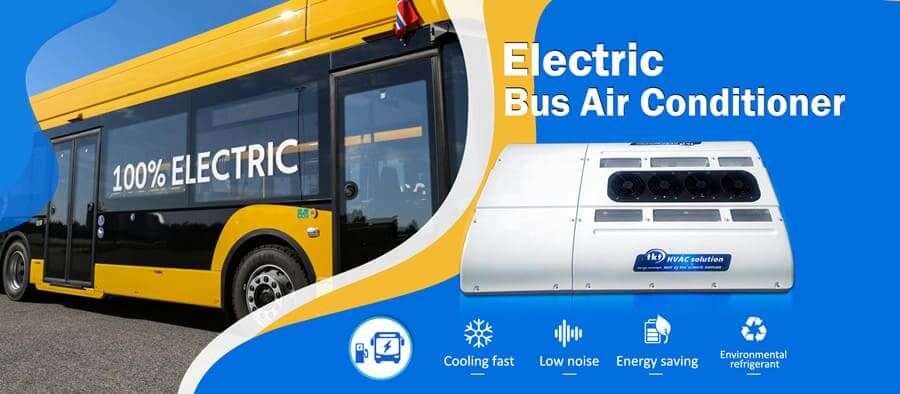 Electric Bus AC Features
TKT-260E is specially designed for 9-10M pure electric bus ac. Founded in 1998, TKT saw the opportunity to grow and established a production facility in India in 2018 and soon became the official supplier of bus air conditioners to TATA Group, a Fortune 500 company. TKT has over 20 years of manufacturing experience and strong technical development capabilities. The OEM customized design of the electric bus ac incorporates the local climate, road conditions and other environments in India. 260E has the following features.
1. High efficiency and fast cooling capacity, still stable operation in high temperature environment of 45℃.
2. Adapt to the harsh road conditions, proven in India.
3. 7MM female threaded copper pipe and hydrophilic aluminum fins, can guarantee EER up to 3.2.
4. Noise reduction design, 20% lower than standard noise.
5. Environmentally friendly refrigerant with 20% cost saving.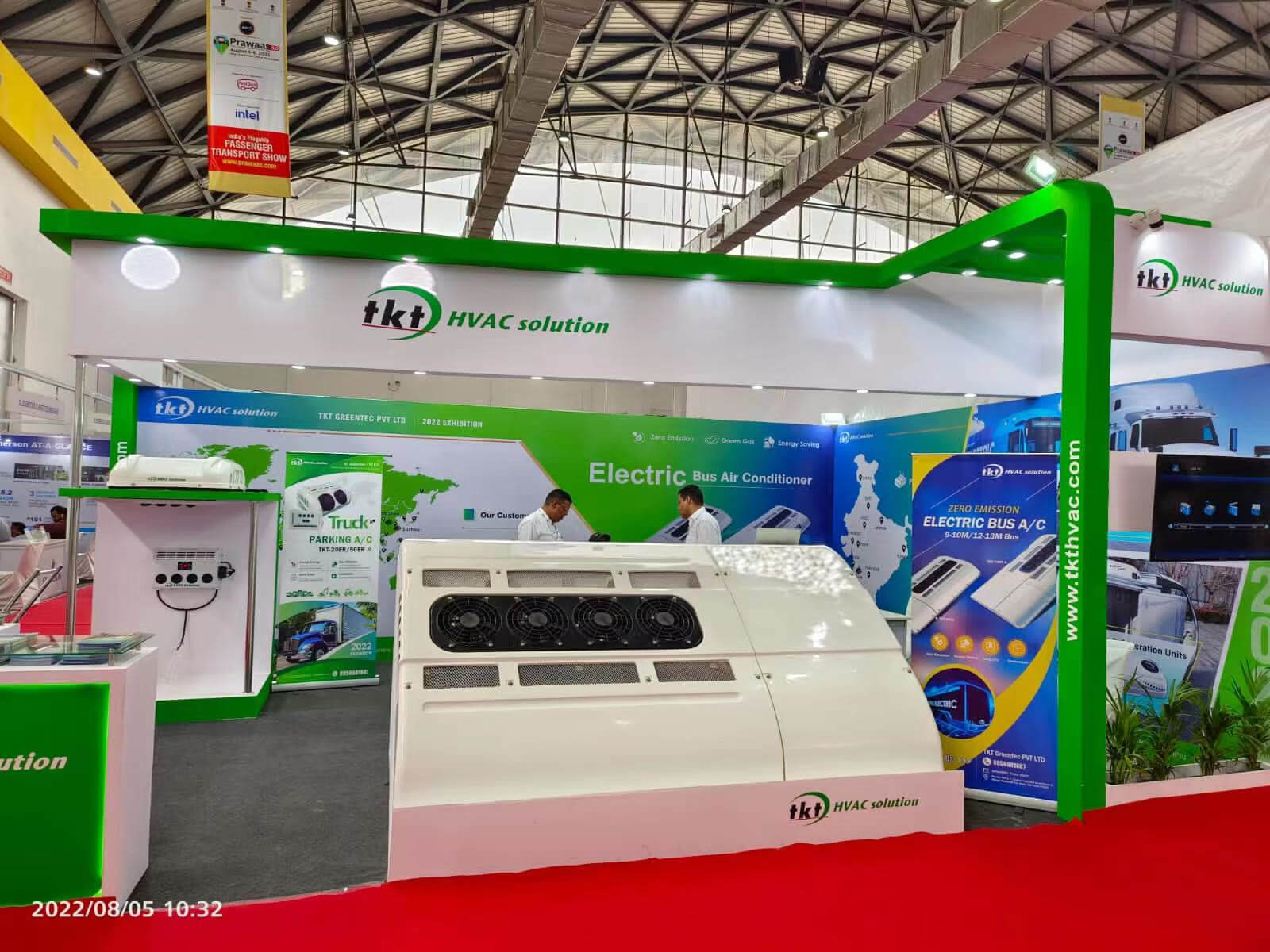 Electric Bus AC Test
Combining the local Indian environment and the parameters of the pure electric bus designed by TATA Group, TKT quickly completed the OEM design and manufacturing of the air conditioner. The electric bus ac 260E was rigorously tested in a high precision laboratory. In the end, we received a 51-page test report covering a wide range of items. 260E data not only met the standards, but in some cases far exceeded them, proving once again the high quality of our design and products.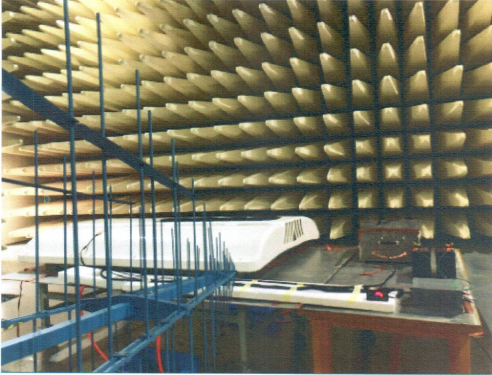 Click on the image to enlarge
Electric Bus AC Cases
Currently, in India alone, TKT has 497 devices in operation. The cities covered are Pune, Dharwad, Delhi, Hyderabad, Kolkata, Lucknow, Indore, Ahmedabad, Mubai and Gujarat.
Along with the Indian government's vigorous development of pure electric buses, the number of our electric bus ac operating in India will grow and so will the market share. We welcome bus manufacturers all over the world to negotiate OEM cooperation, please trust us, we have accumulated more than 20 years of professional design experience and manufacturing experience, we will be able to cope with various needs.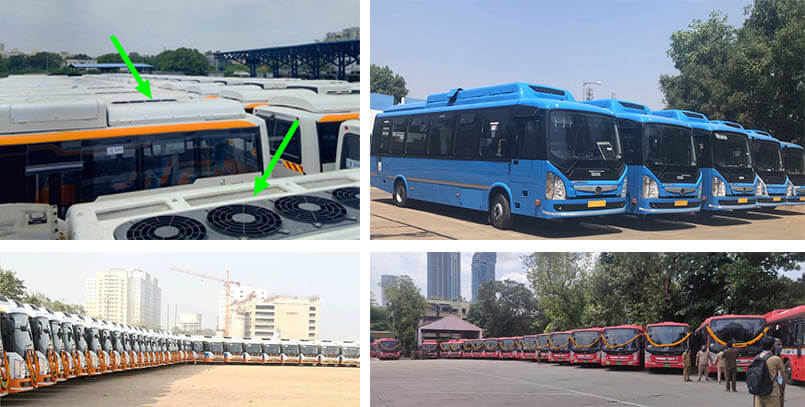 Looking forward to deep cooperation
Cooperation target: bus manufacturers, truck manufacturers, RV manufacturers, agents, repair shops, fleets, etc.
The benefits you will reap.
1, High quality products - let you or your customers use with confidence and enjoy the coolness of extra large cooling capacity, even in the hot environment of 45 degrees.
2, Source factory product price - you will have more profit margin under the premise of quality assurance.
3, Perfect after-sales service - you can use and sell with more peace of mind, we have Dr. engineers to provide technical support and original product parts.
4, Customized OEM service - For high-volume or vehicle manufacturers, we can provide customization, OEM and other services to make it more in line with your image.
5, There are more, please leave a message for detailed communication.
Please contact us now, we look forward to hearing from you!