Sub Engine Bus Air Conditioning Overview
The sub engine bus air conditioner is an additional complementary solution for bus air conditioning. It can be used in combination with any engine-driven bus air conditioner. With such a solution, the air conditioning will no longer be limited by whether the bus engine is running or not. In other words, even if the bus is parked, the air conditioning can still be used and the cold air will not stop. Also known as independent bus air conditioner.
This matching solution is designed primarily for high temperature areas. Two main scenarios are considered. One is when the bus stops frequently; the other is where a single engine is not sufficient to keep the bus running and where high cooling capacity is required at the same time.
We have also designed it for vibration damping and protection against high temperatures.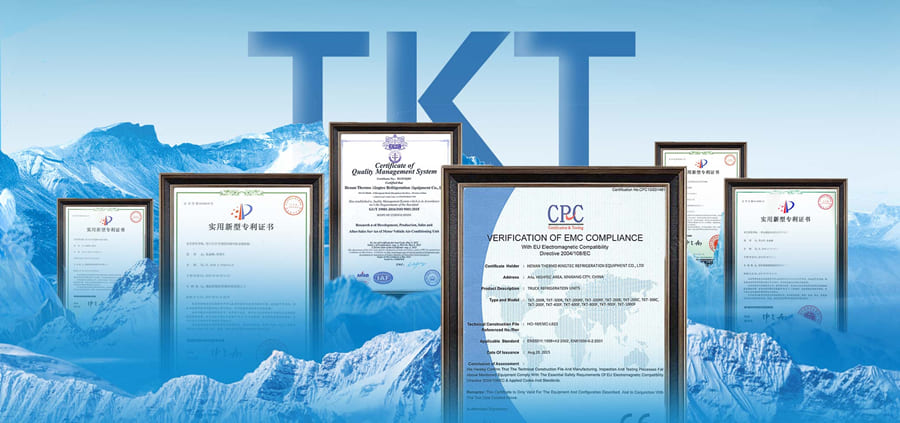 As an expert and leading manufacturer of bus A/C in China, TKT has been supplied to YUTONG, Golden Dragon, Yaxing, Ankai, Neoplan, Hengtong, Shenlong, Foton and Nanjing Golden Dragon ect main bus manufacturer in China, and also do OEM to TATA Motor, TATA Marcopolo, Daewoo, Isuzu, MAZ, INCARVEN, MODABUS, GET ect bus manufacturer in the world. Those rich experience and over 20 years of market verification prove that TKT air conditioner is trustworthy.
Sub Engine Bus AC Specification Table
Alternator & Capacitance Box
Brand & Model No.: BOSCH(USA)
Type: F042308017455  150A, Batteryless
Capacitance Box: SZXG-III
Engine
Brand & ModelNo. :tSUZU 4JB1 (Assembling in China)
Type: 4 Cylinder, Inline
Displacement:2.771 L
Rated Power:57KW/3 600rpm
Low Speed for A/C:1000- 1200RPM (For Fuel Saving)
High Speed for A/C:1600 1800RPM (For High Cooling)
Min Fuel Consumption: <221 g/kw.h
Power Pack Unit
Special Design: Secondary Shock Absorption/High
Temperature Resistant Design/Stone Guard Design
Noise;l< 89db
Application
A/C For City Bus, Coach and Intercity Bus
(Ambient Temperature 55 °C)
Sub Engine Bus Air Conditioning Case:
PS: OEM project for other length bus is available!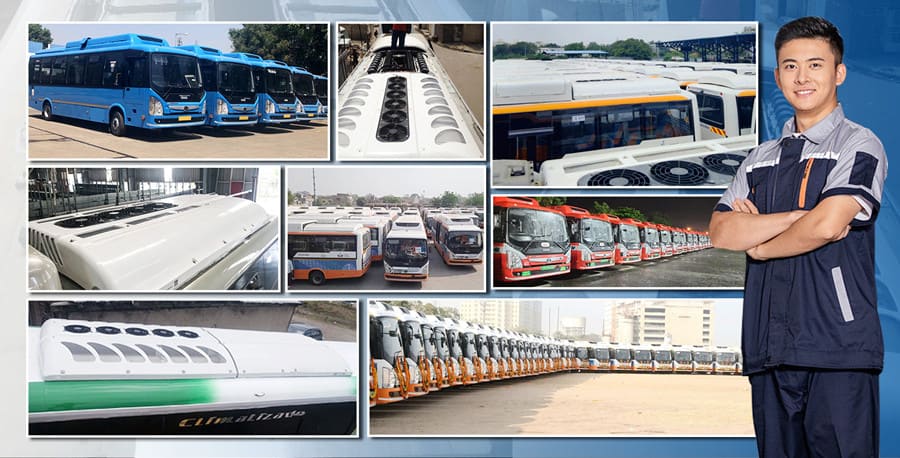 Click for More Cases (Load HD Pictures, Wait Patiently)
About TKT HVAC
The leading commercial vehicle air conditioner manufacturer in China! With 25 engineers with master and PhD degrees, 480 workers with 4-8 years of assembly experience, and 85 countries to provide you with perfect after-sales service. Over 210 patents and CE, EMI/EMC certifications for major products.
Learn More About TKT and Certifications
Welcome to be Our Customers / Partners / Dealers:
You will get the following benefits.
1. Longer lifespan: more than 30% longer than low-end air conditioners
2. More stable operation: 45 degree outdoor temperature still stable operation
3. Factory sourced pricing
4. Customized OEM service
5. (Click to learn more)