Low Profile RV Air Conditioner Overview
TKT-30/35THIN has a thinner outer unit design, which not only helps reduce wind resistance, is suitable for cities with limited height, but also makes the streamline of the vehicle more beautiful. In addition, this Low Profile RV Air Conditioner is the latest system, so in addition to the conventional remote control and panel control, a mobile APP control method is added.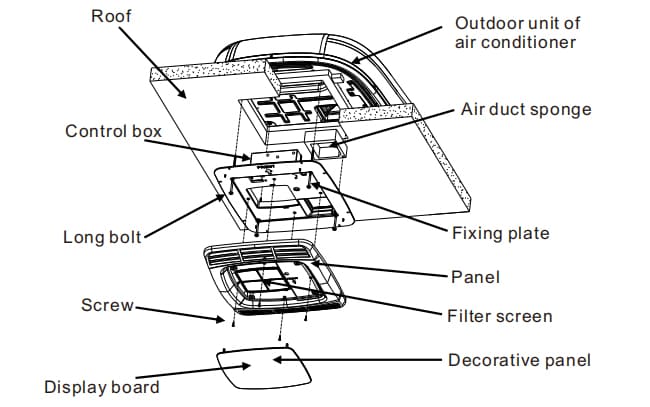 As an expert and leading manufacturer of RV A/C in China, TKT has been supplied to MAXUS Datong, Hubei Chengli, Yangzhou Saide, Jiangsu Famei Rui, ADRIA ect main vehicle manufacturer in China, and also do OEM to TATA Motor, TATA Marcopolo, Ford, Isuzu, Carryboy ect vehicle manufacturer in the world. Those rich experience and over 20 years of market verification prove that TKT air conditioner is trustworthy.
TKT RV Air Conditioners Advantages
1. Exclusive design of condenser coil structure with design patent.
2. Certified to various high standards in USA and Europe.
3. Meet the cooling requirements in extremely hot places.
4. Low noise and vibration.
5. Small size and light weight.
6.10-15 Years System Life Time.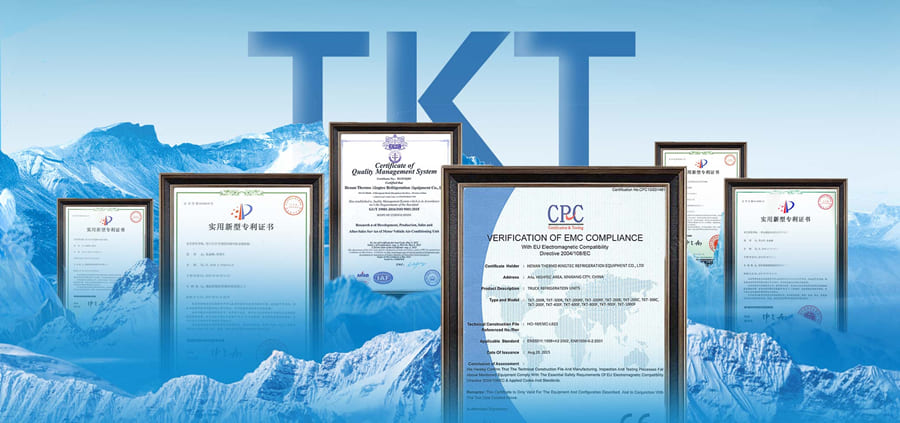 Click for detailed information
30/35 THIN Specification Table
Model
TKT-30THIN
TKT-35THIN
Cooling Capacity
2600W(8866BTU)
3500W(11935BTU)
Heating Capacity
2600W(8866BTU)
3600W(11935BTU)
Compressor
GREE
GREE
Refrigerant
R410A
R410A
Power Supplier
220~240V/50Hz
220~240V/50Hz
Current
4.2A(220V)
5.5A(220V)
Input Power
1000W
1300W
Net Weight
41kg
41kg
Upper Unit Size(L*W*H)
1056*736*253mm
1056*736*253mm
Structure
Roof Top
Roof Top
Application
RV, Caravan, Motor Home, Camper, Yacht
Low Profile RV Air Conditioner Cases
We have experienced sales staff who will recommend the most suitable product for your caravan. In addition, we accept OEM custom requirements. Our products have been exported to 75 countries and regions around the world. Product quality has been tested in various climates.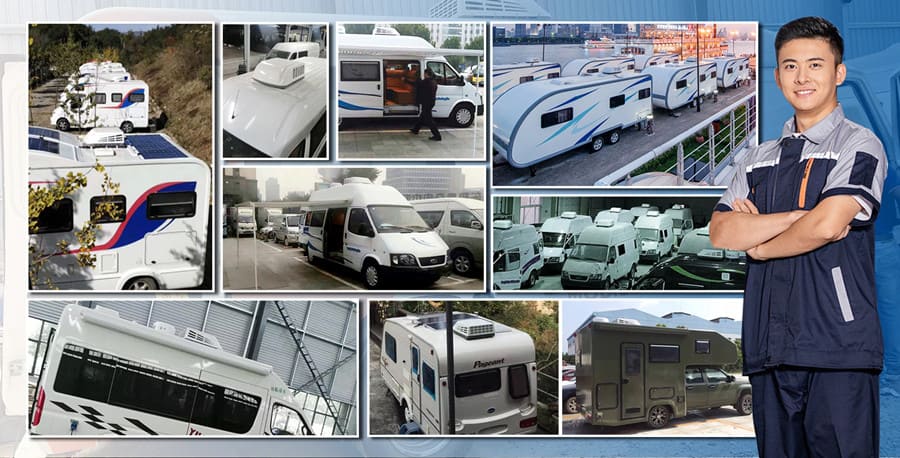 Click for More Cases (Load HD Pictures, Wait Patiently)
About TKT HVAC
The leading commercial vehicle air conditioner manufacturer in China! With 25 engineers with master and PhD degrees, 480 workers with 4-8 years of assembly experience, and 85 countries to provide you with perfect after-sales service. Over 210 patents and CE, EMI/EMC certifications for major products.

Learn More About TKT and Certifications
Welcome to be Our Customers / Partners / Dealers:
You will get the following benefits.
1. Longer lifespan: more than 30% longer than low-end air conditioners
2. More stable operation: 55 degree outdoor temperature still stable operation
3. Factory sourced pricing
4. Customized OEM service
5. (Click to learn more)