AC EV Charger Overview
All of TKT's AC Chargers achieve Level 2 charging speeds (7kw / 11kw / 22kw). This allows you to charge your electric vehicle 5 to 7 times faster compared to a Level 1 charger.
We have a wide range of product models to choose from, supporting a variety of installation methods. The latest devices support 1 device to charge two EVs at the same time, which greatly improves convenience and charging efficiency.

We have formed long-term and stable cooperative relations with well-known Chinese enterprises such as Yutong Bus, Zhongtong Bus, BYD Automobile, and Ningde Times. In the international market, we have formed long-term and stable cooperation with Taiwan Yuandian Technology, Turkey Lumhouse, India Tata, India BYD, etc.
Please feel free to leave a message Email:md@tkt-hvac.com and let our experts provide you with expert advice. We support OEM customisation.
AC EV Charger Cases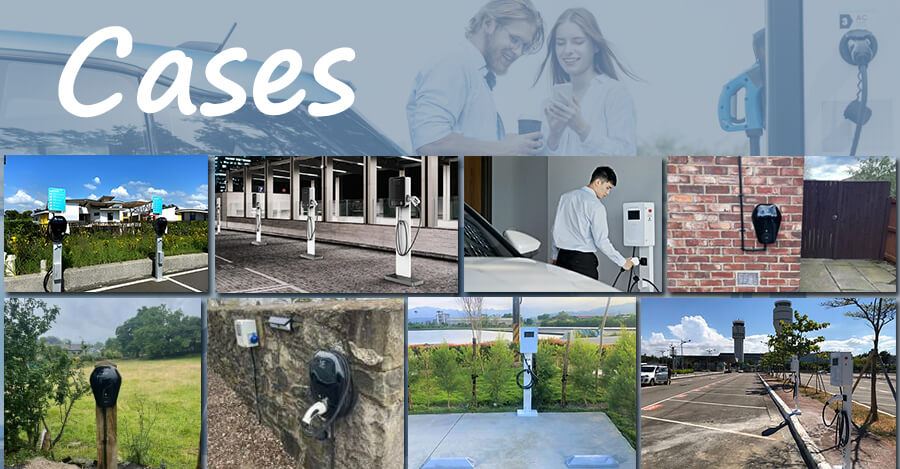 TKT AC EV Charger Advantages
1. Pay attention to safety: safety first
Excellent protection system: TKT charging pile has protection functions such as leakage, overload, surge, overvoltage, undervoltage, short circuit, grounding, overheating, lightning strike, and emergency stop. So many protection functions are only for 100% personal safety. No amount of cost is too much.
Strong and durable shell: TKT adopts a combined process of galvanized sheet + multi-layer spraying process + first-level sealing. The equipment can reach IP54/IP55 protection level, moisture-proof, mildew-proof, rain-proof, rust-proof, dust-proof, and flame-retardant. The multi-layer coating process adopts anti-ultraviolet treatment to inhibit the aging of the cabinet and ensure a longer life cycle of the product.

2. Level 2 charging speed
We have rich and professional technology accumulation. The AC charging pile product series all reach level 2 charging and charging, with optional output power of 7kW/11kW/22kW. If there are special needs, we support customization.
In order to feel the charging speed more intuitively. I made the form. I will use 65kwh as an example. (If you can't calculate, our experts can help, please contact the experts)
Electric Vehicle Battery Capacity
Charging Speed
Total Time to Fully Charge
Average Miles Gained Per Hour
65kwh
Level 1 speed: 3kw
21.67h
10.5mi / 16.8km
Level 2 speed: 7kw
9.29h
24.5mi / 39.2km
Level 2 speed: 11kw
5.91h
38.5mi / 61.6km
Level 2 speed: 22kw
(Supports 22kw simultaneous charging of 2 cars)
2.95h
77mi / 123.2km
Level 3 speed: 180kw
Learn More
22min
630mi / 1008km
Note that actual charging time and increased range may vary depending on vehicle charging efficiency, battery temperature and other factors. These figures are based on ideal conditions.

3. Small and easy to install
Professional structural engineers design repeatedly to make the product compact and smaller. Under the same area, more equipment can be placed. The input side only needs to be connected to the grid, and the installation is very convenient.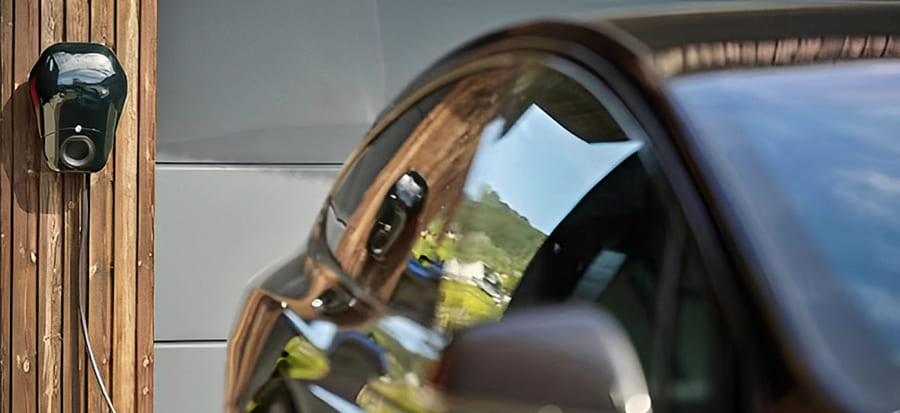 4. Simple and Practical Management System
User terminal: color LCD touch screen, supports multiple languages, simple design close to the owner's use. Multiple payment methods are supported.
Management side: intelligent management, remote monitoring, fast and convenient. Various statistics are clear. Easily connects to any OCPP-based backend.

5. Intelligent charging system
Supports load balancing and phase rotation functions. It can not only ensure the safe and stable operation of charging equipment, but also optimize the energy utilization efficiency of the power grid. As a leading charging pile manufacturer, it has more than 10 years of technology accumulation, more than 100 patents, supports OEM&ODM, provides white label, customized management system, etc.
Please feel free to leave a message Email:md@tkt-hvac.com and let our experts provide you with expert advice. We support OEM customisation.
AC EV Charger Specification Table
Certificate
ISO9001, IATF16949, TUV, CE, IEC61851-1,IEC 62196-2
Charging Interface
CCS1 Type 1 / CCS2 Type 2 / CHAdeMO Type 1
* 1 or 2 Optional
Output Rating
7KW, 32A
11KW, 32A
22KW, 32A
Efficiency
≥95%
Input Voltage
1-phase 230V ±20%
3-phase 400V ±20%
Standby Power
< 5 W
Protection Degree

IP54 / IP55

Internal Residual
Current Detection
Dual CE Certified RCCB Type-B (30mA AC, 6mA DC)
Over Current Protection
Dual MCB 50A
Lightning Protection
SPD 40KA
Energy Meter
CE & MID Certified
Electrical Protection
Over current, short circuit, over voltage, under voltage,
ground fault, lightning surge, over temperature
Mounting Type
Wall-Mount or Pole-Mount or Floor-Mount
Network Interface
4G / Wi-Fi / Ethernet
OCPP
OCPP 1.6J & OCPP 2.0
Status Indicators
Standby (Green),Charging (Flashing Green), Fault (Red), Waring (Flash Red)
Display
2.8" LCD / 7″ LCD Display
User Authentication
RFID / Applets / Credit Card (optional)
Buttons/Switches
Physical button for charging connector selection, and also output current adjustment
Operating Temperature
(-30℃ to +55℃) in operation, (-40℃ to +80℃) in storage
Humidity
95% relative humidity, non-condensing
Please feel free to leave a message Email:md@tkt-hvac.com and let our experts provide you with expert advice. We support OEM customisation.